Your warranty claim. Because we can afford it.
CONDITIONS TO WARRANTY SERVICE

Installation and commissioning must be carried out by a licensed specialist company in accordance with the applicable standards, technical regulations and the installation instructions.

Only a heat transfer medium with propylene glycol antifreeze and corrosion protection inhibitors (GASOKOL corroStar), or an antifreeze approved in writing by GASOKOL GmbH may be used to fill the solar circuit.

Original GASOKOL components are used for all fixings, elevations and collector flashings.

The solar collectors are covered and protected from direct sunlight until the solar system is filled and commissioned.

A maintenance of the solar system must be carried out by a licensed specialist company at least every second year in accordance with the manufacturer's information, which must be documented in acceptance or maintenance records.

The unit has not been exposed to aggressive media.

The defect has not been caused by defective installation, action of frost, overpressure, system overheating, by adverse weather conditions or by breakage of glass.

The defect hast not been caused by acts of nature beyond control or by third parties.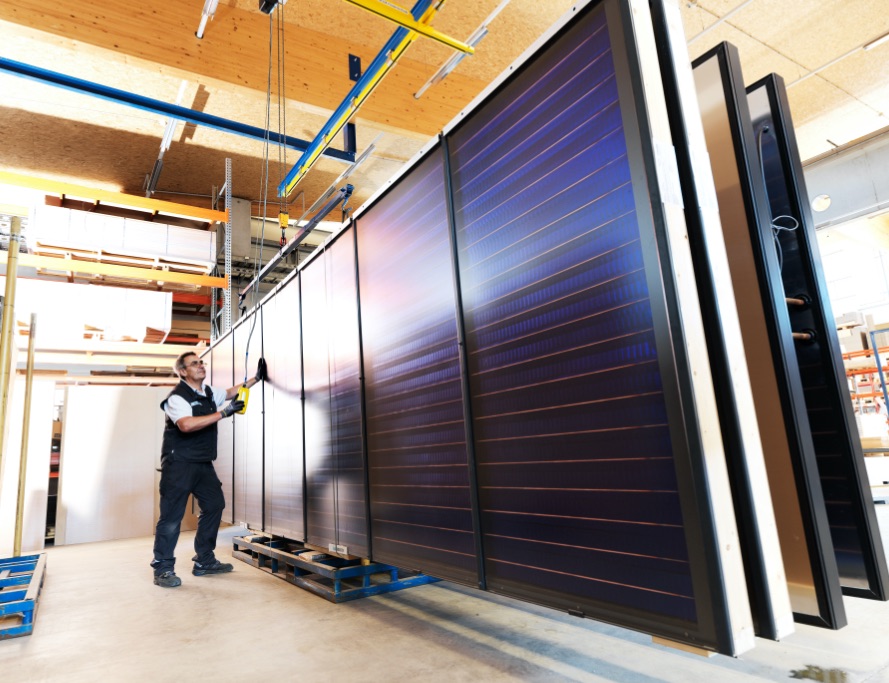 WARRANTY FOR SOLAR COLLECTORS
Any defect discovered on a solar collector manufactured by us must be reported to GASOKOL GmbH without delay. This may be a functional or material defect.
In the event of a warranty claim, GASOKOL shall decide on the delivery of a replacement collector or the rectification of the defect. GASOKOL shall retain title to all parts and products being replaced. Any redhibitory action is excluded.
Improper use of the solar system, as well as unauthorised repairs shall exclude any warranty in the above sense.
No transport, labour or other costs incurred shall be borne for consequential damage, reduced yield or replacement deliveries. The labour costs associated with the replacement of the goods, if any, as well as the expenses incurred to detect the deficiency shall be borne exclusively by the contractual partner (unless otherwise agreed in writing).
Excluded from the warranty are accessories, connection and joining pieces, fastening components and sheet metal frames as well as colour deviations on the surface, on the absorber and on the collector covering. All other components are covered by the manufacturer's warranty.
Pump units

Fresh water modules

Antifreeze corroStar

Solar controllers

Plate heat exchangers

Goods for resale
Buffer storage tanks

Hygienic stratification storage tanks

Solar storage tanks

Enamelled storage tanks
Customised to all GASOKOL solar collectors
Write to us!
Our team will be happy to assist you. Write us your message and we will get back to you by mail or phone. 
* Mandatory fields