With so much efficiency, the question arises: Where to put all this energy?
NO WORRIES: WE HAVE THE IDEAL STORAGE SOLUTIONS FOR YOUR REQUIREMENTS
Compact, functional and efficient: intelligent component activation & solar systems with storage tank
Our GASOKOL storage solutions are infinitely variable in their possible applications and can be combined with all common heat generators. What we are particularly proud of: The unique design, high yield and low energy consumption make our systems the best of their kind and perfect for large properties such as hotels with wellness and swimming pool facilities, outdoor pools or wellness centres, but also ideal for small and medium-sized properties.
Your GASOKOL advantage: Large heat exchanger surfaces, one or more registers and the deep-drawn lower tube register further increase efficiency.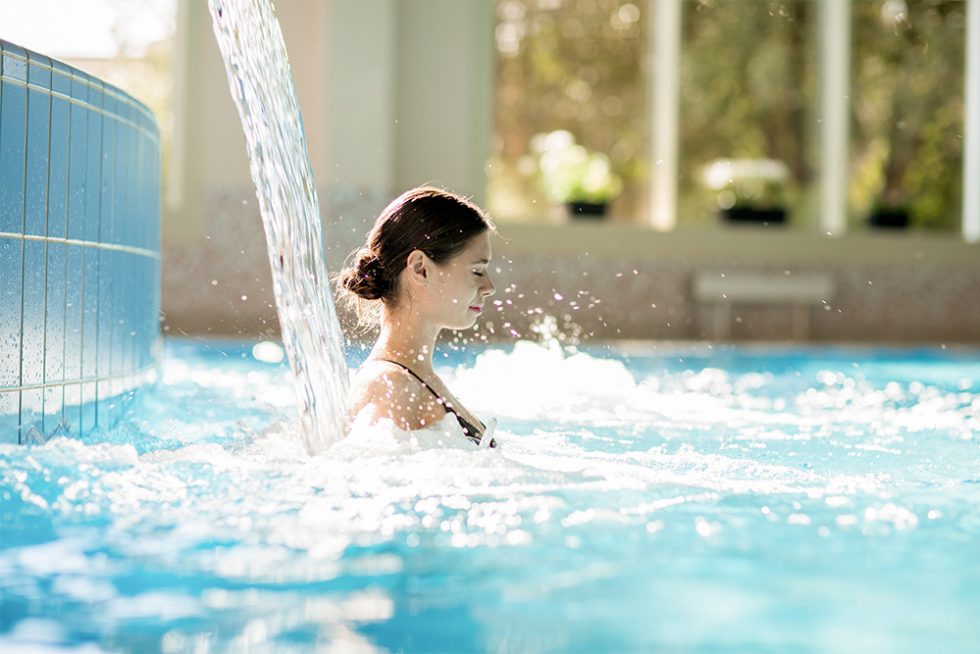 SPECIAL AND LARGE STORAGE TANKS
FOR ALL THOSE WHO HAVE BIG PLANS. SOMETHING REALLY BIG.
We have special and large storage tanks with a capacity of up to 100,000 litres designed and manufactured directly for you. Precisely tailored to your needs.
All of our stratification buffer tanks are custom-designed according to customer's requirements and variably equipped with connections so that they can be easily integrated into your existing system. Special solutions for the temperature distribution system and a customised insulation can be selected, just as the tank design in stainless steel or pressure vessel steel. All storage tanks are manufactured and tested according to AD 2000 regulations and 97/23/EC.
Any questions?  Just give us a call– we will be happy to advise you.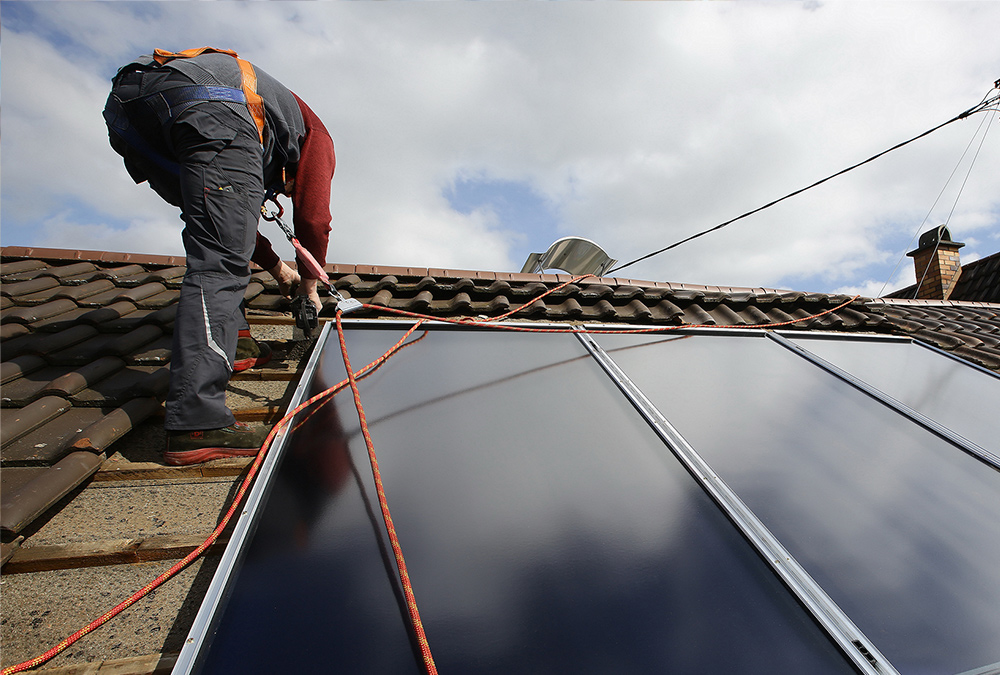 NO ROOF IS TOO HIGH FOR US: WE'RE ACTIVE EVERYWHERE.
GASOKOL offers variable mounting and fastening systems for your solar installations. In other words: Here is our solar carefree package. 
Our experienced installation team expertly fastens your solar solution to your building. On-roof fixings for a wide variety of roof types such as tiled or sheet metal roofs are just as much part of our teams standard repertoire as the special features of a flat roof. We offer elevation sets or concrete ballast systems as well as gravel mats for penetration-free mounting constructions for your flat roof. Of course, we also have mounting systems for free-standing panels in our range.
ALL-ROUND CAREFREE MEANS EVERYTHING FROM A SINGLE SOURCE.
Our modern and high-quality accessories make our offer complete.
Whether you want to fine-tune your system or need spare parts – we have everything to make your solar system happy – and you too, of course! By the way, GASOKOL recently started offering a warranty of up to 20 years on new solar systems.
RELIABLE AND INNOVATIVE SOFTWARE SOLUTIONS  
Our control technology and monitoring tools are reliable and easy to use.
Using green energy is the order of our time, and so should be using cutting-edge energy control technology tuned into the system. In addition to the innovation aspect, however, it should also be easy to handle, reliable in terms of service life and time-saving in terms of maintenance. All our systems can be easily combined with each other, centrally monitored and optimised remotely. Along with our partners Ruvi and Volt Austria, we can implement state-of-the-art control technology for the following applications:
Solar thermal system
Hot water and storage management
Integration of various heat and cold generators
Room temperature control
Shading
Lighting remote control and monitoring
Energy controlling and monitoring
Energy consumption measurement (heat, cold, electricity)
Can be used for single-family houses up to large industrial plants
Write to us!
Our team will be happy to assist you. Write us your message and we will get back to you by mail or phone. 
* Mandatory fields